I'm with Samuel Johnson on London. He famously quipped "when a man is tired of London, he is tired of life". I'd be more inclusive and extend this to woman and children too. I did just that recently when I headed back with my family to the capital to savour the blend of old favourites and new attractions that make London such a compelling destination.
Getting to London was all part of the fun as we let the train take the strain on the Caledonian Sleeper. My nine-year-old daughter Tara loved going to bed in Edinburgh dreaming of waking up in the heart of London, while my six-year-old Emma remained unconvinced Daddy was telling the truth! We loved our cabins and the good news is the whole fleet is getting a major revamp next year so watch this space. Look out for a greater range of accommodation, an enhanced bar car and a few wee pleasant surprises…
>
We had a couple of bases in London. First up was the Jumeirah Lowndes Hotel (www.jumeirah.com), a plush abode right in the heart of equally plush Belgravia. The kids were immediately charmed as they joined the 'Toy Box Club' – a set of proper age appropriate toys awaited our arrival. They were brilliant as the kids loved them, but it also kept them occupied and gave Mummy and Daddy a bit of peace while we settled in.
>
Our second hotel was the Hilton London Metropole (www.hiltonlondonmet.com), a massive tower hotel that boasted a phalanx of eating and drinking options, as well as a swimming pool and a rooftop bar. I loved the large room and we all appreciated the views out over the city from the feature windows. My kids loved that the hotel was full of people and languages from all over the world, one of the key attractions of London for me that helps make it such a thrilling city.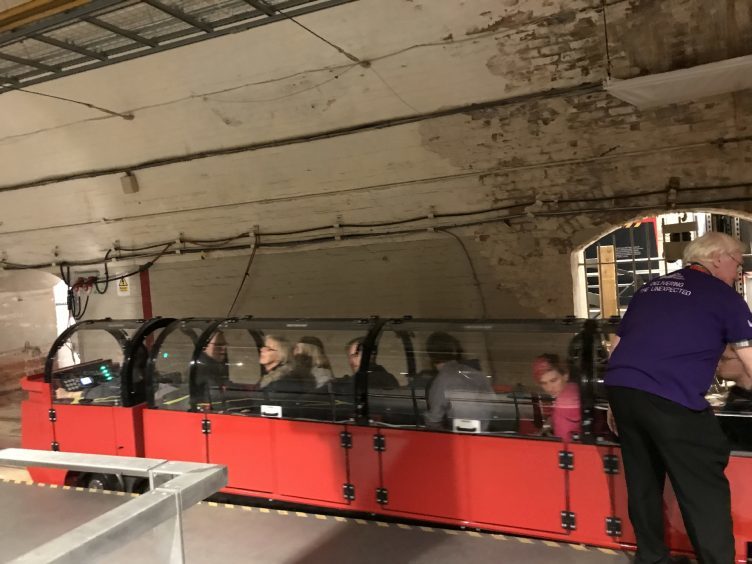 >
We dined in one night at the Jumeirah at their Lowdnes Bar & Kitchen, which proved a wise choice. I savoured well-cooked Scottish scallops spiced with chorizo, before an equally well-cooked steak, while the kids enjoyed food from a kids menu that somebody had actually put real thought into. The staff were great with the kids too, which is sadly not always the case in London restaurants.
>
Two other restaurants stuck out on our trip. First up, Balthazar in Covent Garden brought the kind of genuine Parisienne brasserie vibe to London that it is so hard to find in Scotland. I feasted on oysters and a superb ribeye steak with bone marrow, a really decadent treat. Again the staff treated the kids like real mademoiselles, and happy kids always make happy parents at mealtimes.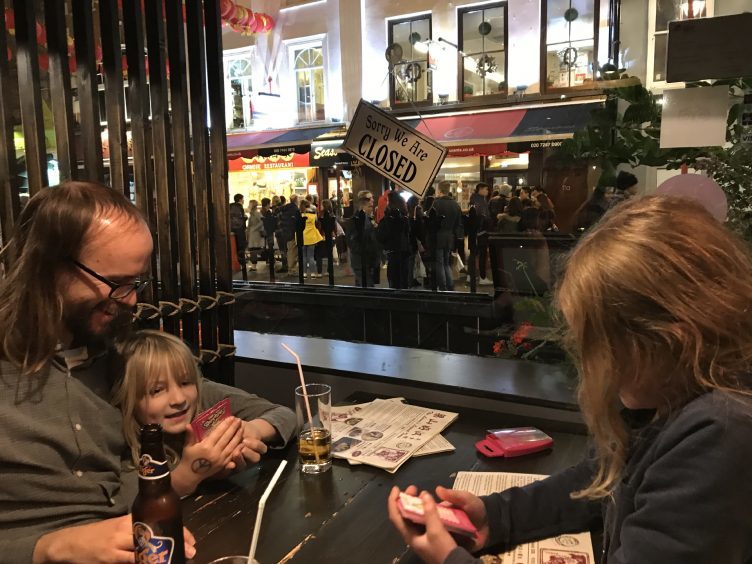 >
The other culinary highlight was Leong's Kitchen, which has just moved to a new address in Chinatown. This lip-smacking Taiwanese restaurant is spot on and impressively managed to cater for our mixed party of five, with adults craving spice and strong flavours and the kids looking for something milder. The steamed dumpling dishes were delicious as was their take on my daughter's favourite dish of sweet and sour pork.
I used to live in London from 1999-2003 and one of the biggest improvements I notice going back is the continuing rebirth of the River Thames. London saw what Paris, and Glasgow for that matter, were doing with their riversides and have impressively followed suit. One of the most dramatic changes currently underway is down at the massive disused Battersea Power Station, which is now being totally transformed as a sparkling new urban quarter woven around the distinctive quartet of voluminous towers.
>
The week we visited, a new pier had just opened by the power station, another sign that Londoners and tourists are starting to use the river increasingly for getting around. We handily had a MBNA Thames Clippers Roamer pass, which gave us the freedom of the Thames. Over the weekend we bulleted up and down enjoying some breathtaking sightseeing as we travelled between attractions. Big Ben may have been clad in that controversial scaffolding, but the whole Westminster complex always looks its best from the Thames.
One old favourite of mine is the Sea Life London Aquarium on the banks of the river next to the London Eye. It was even better than I remembered and it even managed to trump another old favourite, Hamleys, in the affections of my girls. Now that is really saying something. They loved the penguins and 'Nemo', while I was awestruck by the giant sharks gliding around in the massive central tank and my wife was a fan of the graceful turtles slipping by just inches away from us.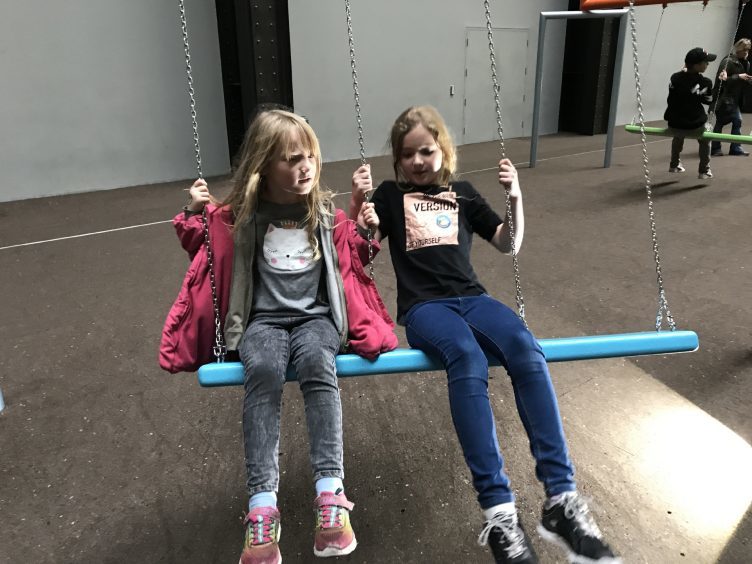 >
We were soon back on our MBNA Thames Clipper ferry to ease on down the Thames again. Our destination this time was the Tate Modern, housed in another giant former power station on Bankside. Whether you normally like art galleries or not this is a London must. The Tate Modern is free to enter and has a restaurant with views worth visiting for in its own right, but it's the exhibits and the building that houses them that are the knock-outs.
The Turbine Hall at the Tate Modern is arguably the most striking arts space in London and that is again really saying something. We loved playing on the giant swings that the whole family could enjoy, the sort of temporary installation that gets 'normal' people, not just art critics, interacting and discussing art. It was also brilliant touring the avant garde galleries seeing what the girls made of it all. In one room Tara announced that she could see giant potatoes, while Emma insisted more prosaically "they're just big sacks, Tara". With no prompting they interacted with and discussed the art, something they don't often do in stuffy old world galleries.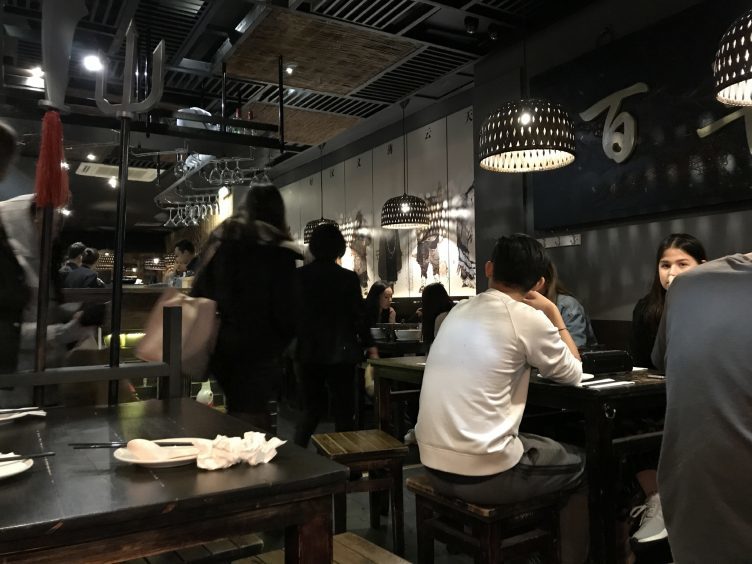 >
A brand new attraction that also won over the whole family was the Postal Museum. I say 'brand new', but the most dramatic feature – an underground ride on one of the old mail trains that used to sneak their way underneath the capital unknown to the citizens above – is a piece of history. This was great fun, but book ahead as it is very popular, having only opened in September. The rest of the museum is excellent too with the story of mail delivery told down through the centuries.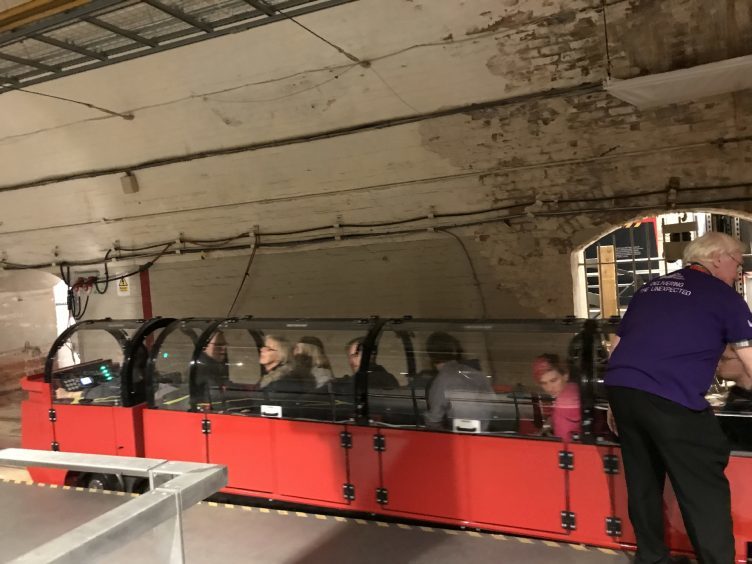 >
Our last afternoon brought 'Daddy's little surprise'. I think my eldest was hoping we'd visit the Queen, but as she was busy we headed instead to the Cambridge Theatre where I'd heard a musical that blows away both kids and adults alike was currently creating a storm. We were not disappointed. Roald Dahl's classic Matilda has been brilliantly transformed into a musical of nigh on three hours of breathtaking entertainment and emotion. Superb and I'd recommend it to anyone.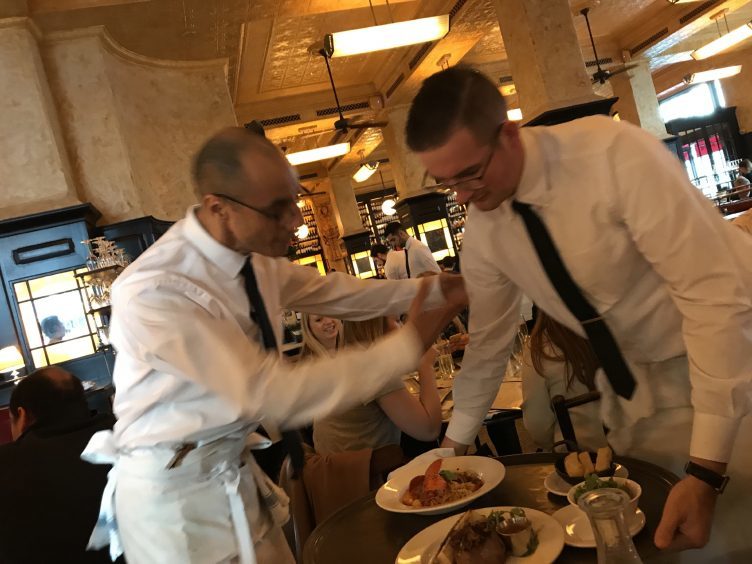 >
All too soon it was back to Euston to board the Caledonian Sleeper. Samuel Johnson would no doubt have approved of our trip as we'd certainly not been bored, not even for a split second. London is that sort of city, a constantly impressive world class destination that suits all tastes and all ages. Next time you hear someone grumpily complain that they 'don't rate London', suggest some of the things here. If that someone is you I suggest that you jump on that sleeper train tonight!
>
Hotel of the Fortnight
Mercure Aberdeen Ardoe House Hotel & Spa – city hotels can be a bit faceless, but you cannot say that of historic Ardoe House, a grand grey granite country house style escape on the fringes of Aberdeen. It reclines in acres of grounds just back from the banks of the River Dee, which makes it ideal for nipping into the city or heading west deeper into Royal Deeside. There is a decent swimming pool and spa on site, not to mention a wee whisky bar. Prices tend to drop at weekends too when the business crowd are not around. www.mercure.com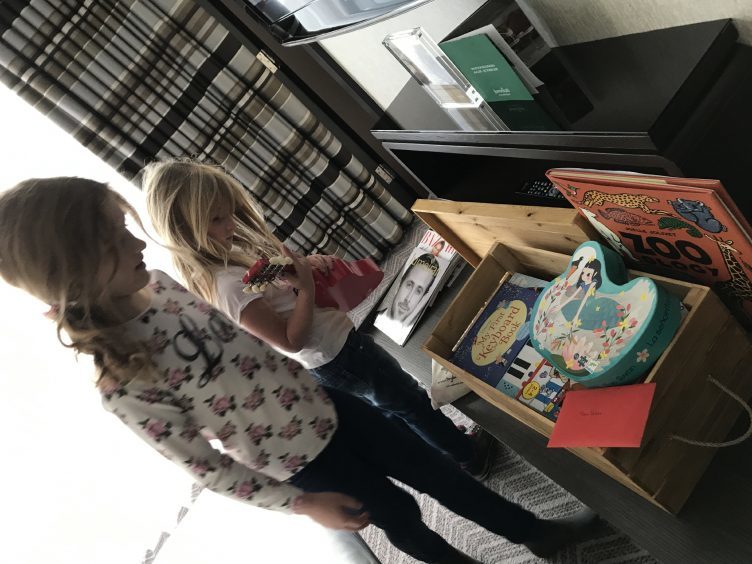 >
Travel Tip
The Dhabba – Even as an East Coaster I'll happily amid that Glasgow boasts the finest array of Indian restaurants in Scotland. And you don't get finer North Indian cooking than at this superb Merchant City bolthole. Keeping the menu anchored with the classics, but also alive with new dishes every few months, means The Dhabba attracts a loyal following. Two new fans are my wee daughters. They aren't normally that keen on Indian restaurants, but they appreciated the chefs here who were happy to tone down the spices to suit their palates whilst still making every dish taste delicious. www.thedhabba.com.
Source : https://www.thecourier.co.uk/fp/lifestyle/travel/544168/london-still-lives-legend/